How to Wire Your Hallmark Industries Deep Well Submersible Pump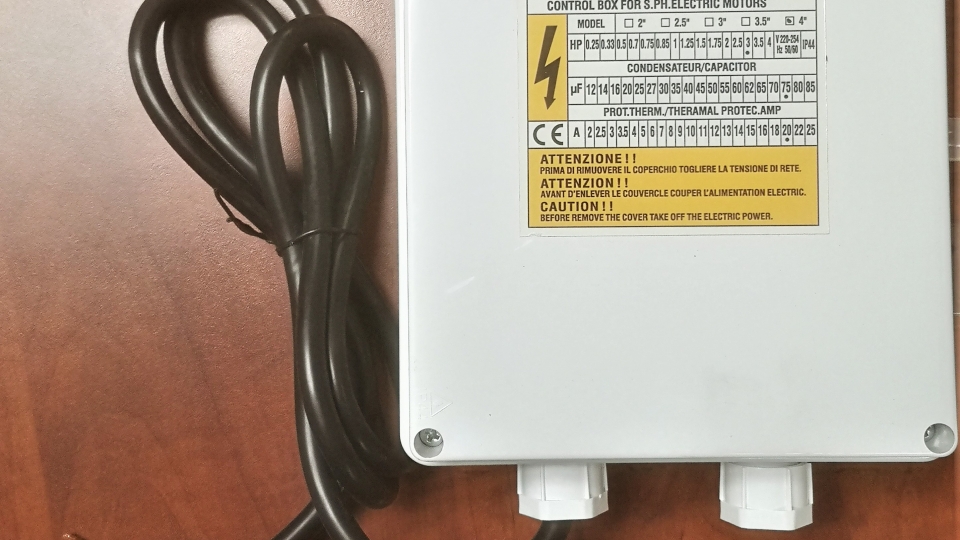 Got a pump that came with an external control box? Read this handy guide on how to wire it correctly
If you purchased a Hallmark Industries submersible pump with model number MA0467X-8A230EXT, MA0419X-12AEXT, or MA0431X-18A-E, you should have an external control box included in the packaging. These pumps will not work with your existing control box if you have one, but wiring to the new control box is straightforward and quick.
Remove control box cover
Remove the four screws on each corner of the control box cover. On the back you will find the wiring diagram that we will be using to wire the pump.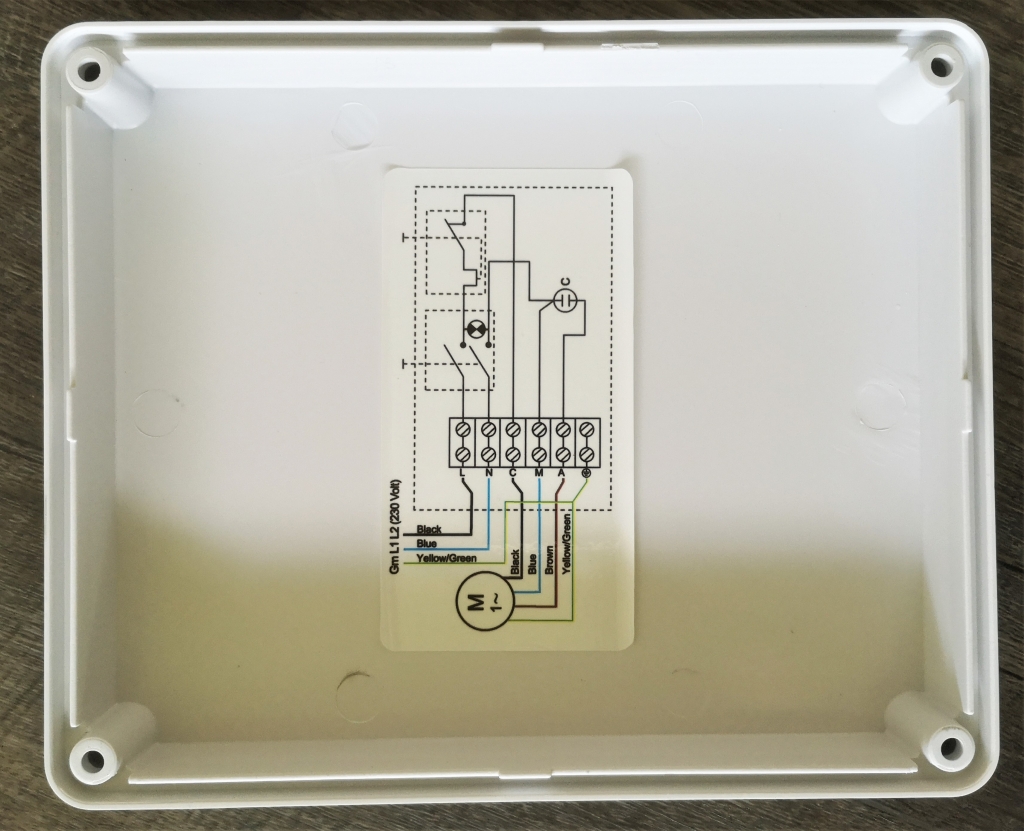 Insert pump wires into control box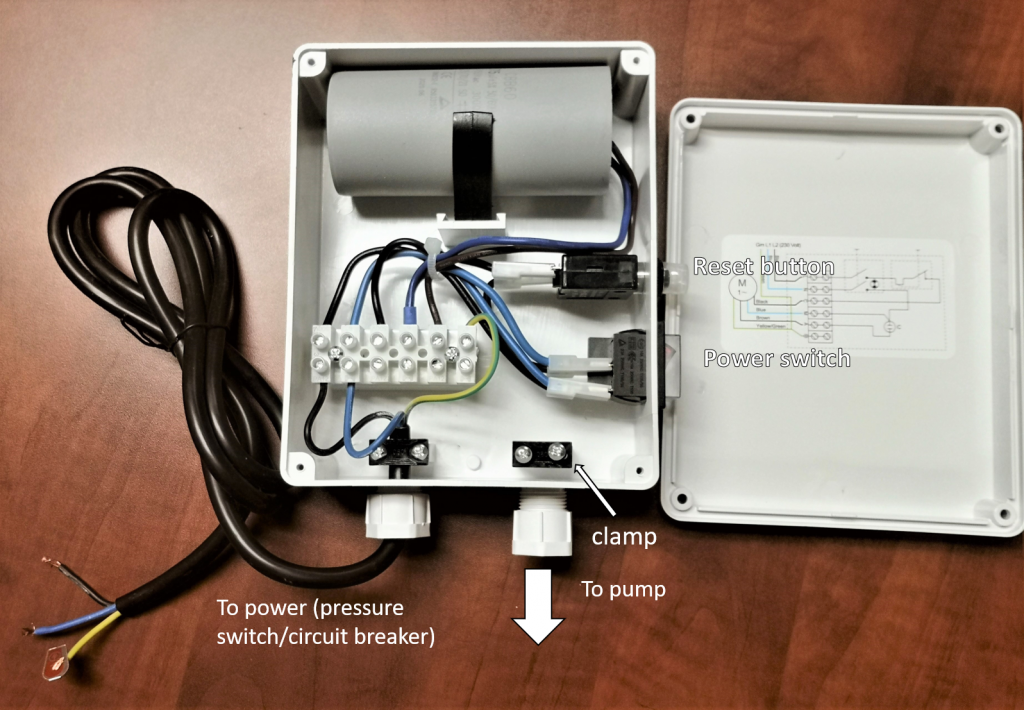 Remove clamp from right opening and insert pump wires. You may need to cut a bit of the insulation away if the wires are not long enough to reach the terminals.
Attach wires to terminals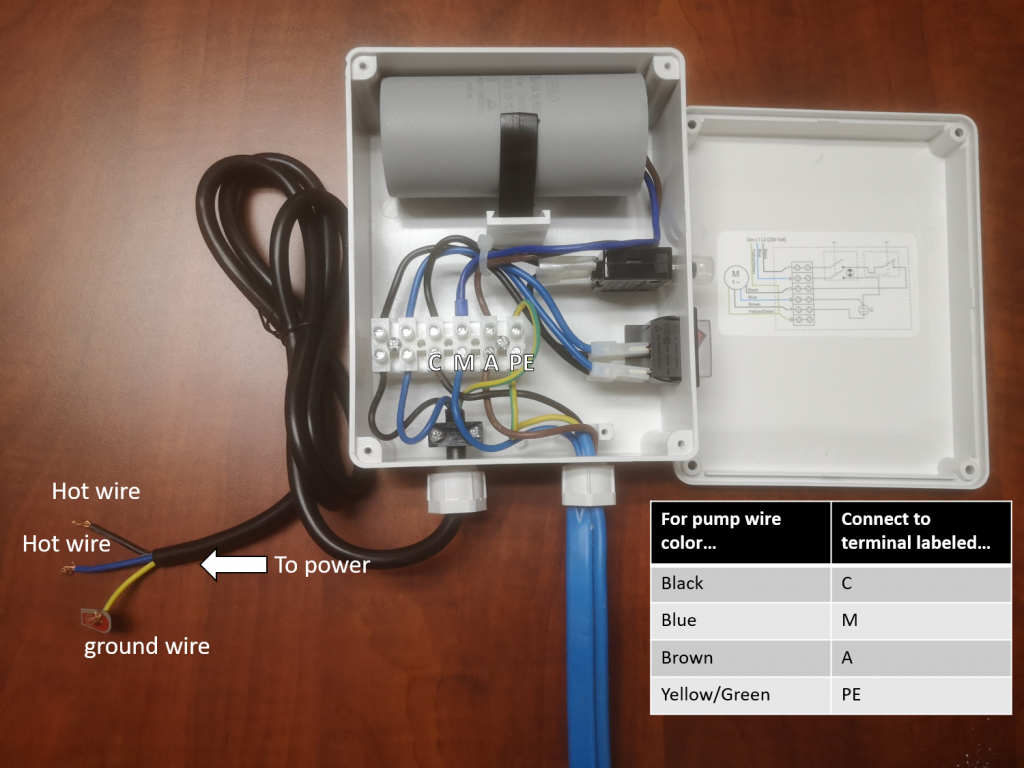 Connect the wires from the pump to the corresponding terminals according to the table above.
Connect power and test pump
Finally, connect your pump directly to your breaker box. Fully submerge your pump under water to give it a test run. I filled a garbage bin with water and ran the pump for a few seconds to ensure that my wiring was correct. If everything seems good to go, then connect the pump to your pressure switch and continue with your installation into your well.
Questions about your pump? The manufacturer can be reached here.